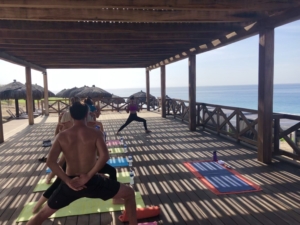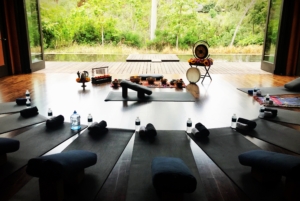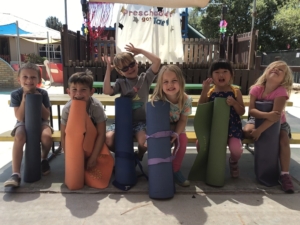 It has been an amazing summer devoting my time and energy to a variety of offerings. From teaching internationally in Mexico, hosting a sound healing and meditation workshop at the Rancho Valencia Resort & Spa, and completing another school year of teaching yoga to preschool and kindergarten-age children, I am beyond grateful for the connections I have made with people from all ages, cultures, and locations across the world.
Through my interactions with many beautiful souls this summer, a larger awareness and appreciation for life has manifested in me continuing to undeniably believe that the right opportunities, people and experiences come into our lives at the right time for a purpose.
As human beings, we are internally wired for a sense of belonging and the ability to thrive through our connections. Yet, at times we may ignore the signs or deny the experiences, lessons, and people who are being divinely guided into our lives due to something deeper happening within ourselves. Fear, living in the past, or closing ourselves to fully living in the present to name a few, can rob us from enjoying life-changing connections and believing we are not worthy to receive goodness in our lives.
Although the many hours I spent planning for my offerings were of great purpose, I didn't anticipate nor deemed to expect being a witness to immediate transformation as a result of my offerings. It was eye-opening to console someone who had tears rolling down their face as my message of self-love struck a chord with them. I was honored that a couple wanted to get one more class in before boarding their flight back home as their perspective about yoga had changed. Furthermore, seeing a child being led by their intuition to close their eyes and chant OM as a way to calm themselves from being hyperactive.
As much as people who I connected with learned something more about yoga and its impact, I equally learned something special from them. It is by continuing to show up, be present, and vulnerably being myself that I am able to create space for connections to exceed past the "hello" in order to have lasting effects.
We can spend a lot of time planning and preparing for things in life. However, it can be enriching to let go every now and then and just flow with the pulse of life without the need to control, but rather with a sense of trust that we are divinely protected and supported. We just may be surprised by the things that weren't planned to appear and shift our perspective in unimaginable ways that lead us toward our true calling, amazing friendships, and a community where we ultimately belong.
"Let life happen to you. Life is in the right, always."
Rainer Maria Rilke
https://veronicacesena.com/wp-content/uploads/2019/09/yoga-in-mexico.jpg
2836
2836
vcesena7
https://veronicacesena.com/wp-content/uploads/2019/10/header-open-sans-light-01-300x43.png
vcesena7
2019-09-01 14:23:59
2019-09-01 15:05:40
The Beauty of Connections